R E A C H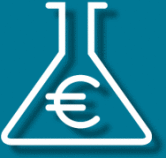 REACH stands for Registration, Evaluation, Authorisation and Restriction of Chemicals. It entered into force on 01st of June 2007.
For manufacturers and importers of chemical substances responsibility for the products sold in Europe has been expanded hereby. Users assume responsibility on the safe handling of chemicals.
REACh is a regulation of the European Union adopted to improve the protection of human health and environment from the risks that can be posed by chemicals, while enhancing the competitiveness of the EU chemicals industry. It also promotes alternative methods for the hazard assessment of substances in order to reduce the number of tests on animals.
Manufacturers and importers are obliged to collect information on the properties and the uses of substances. They have to demonstrate their safe use to ECHA (European Chemical Agency) in Helsinki. Furthermore, they have to communicate the risk management measures to the users.
Companies have the obligation to register the substances they manufacture import or place on the market in the EU in quantities of more than one metric ton per year. 
Our traded substances are constantly checked for REACh conformity. Successful registrations can be found on our product list.
If you require further information on REACH, please feel free to contact us under: